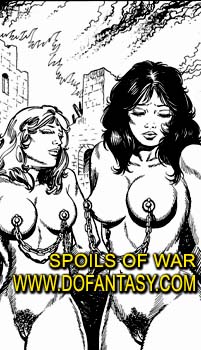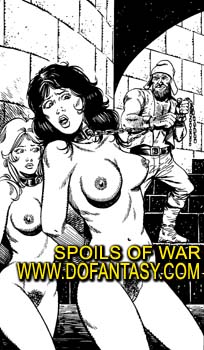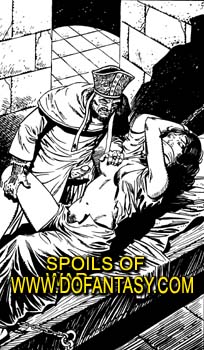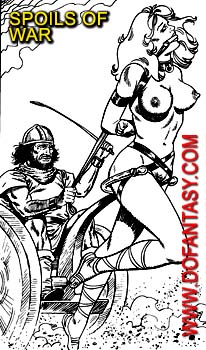 Incredible images by ink-master PAUL
(High Resolution - Full Size - Banner Free)
THE STORY:
In Medieval Europe bloody battles between feudal lords were normal. Knights and soldiers made their living from the constant fighting and skirmishing. Pay was low but there were many compensations. One of the most important was the right to plunder and pillage. The winner had the right to take the fortune and the life of his defeated opponent, and also that of his opponent's family and subjects. At a time when the only law was burning at the stake, and that was only for witches and heretics, there were constant abuses of power.
This is a novel which tells of hatred and revenge. A story in which the victor glories in his victory, humiliating and torturing the defeated beyond all imaginable limits. And as at other dramatic moments in history, it is the weakest and the most desirable citizens, among them beautiful young women, who come off worst.
Turned into slaves in the most horrible way, they are obliged to submit to the whims of their victorious owners, cruel, barbarous men who hate them and desire them, and who use them to placate their wrath for their own sufferings in battle by mistreating them.
Gabriella Cianni, with her profound knowledge of medieval history, tells a tragic tale in which the survivors of a plundered city are condemned to slavery and will be sold to the highest bidder. Meanwhile, they are locked in the damp, dark dungeons of the victor's castle, chained to huge fetters, and watched over by brutal guards.
The Court, the Inquisition and the commoners all turn their backs on them.
Beautiful Shelma, the main character, is brutally humiliated and punished in front of the nobles, her own class, by the victorious Knight, who gets his revenge after fifteen years of frustrated desire and constant scorn. But the "Usurper" is not satisfied with this. His revenge reaches the daughters, now aged 18 and 19, of the noblewoman who had always rejected him...
A novel not to be missed!
The brutal, bloody Middle Ages are the setting for this tremendously erotic story, full of sex and violence. This story will leave no one unmoved.