Use our On-Line 100% Secure EncryptedShopping Cart Ordering System. Simply browse
our site and Click the ADD TO SHOPPING CART buttons to place items in your Shopping Cart
[ Disclaimer ] [ CATALOGUE ] [ Copyright ]
FANSADOX COLLECTION 473
WILD - CAGRI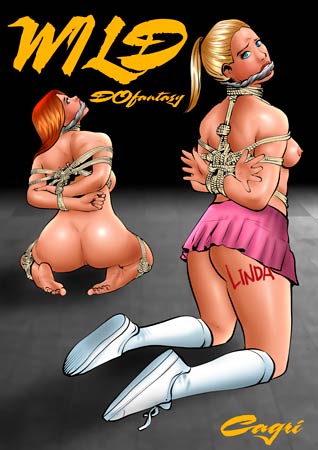 NEW IN PDF ELECTRONIC VERSION!
Adult Comic Album by CAGRI.
HIGH RESOLUTION PDF deluxe edition
40 color comic pages!!!
-COMPLETE, UNABRIDGED VERSION-
A CHEATING BOYFRIEND WAS THE LEAST OF LOOSE LINDA'S WOES! IN THIS ISOLATED WOOD, A YUMMY PIECE OF PUSS LIKE HER SHOULDN'T BE LEFT ALONE!
LINDA STORMS OFF INTO THE BACKCOUNTRY WOODS… NEVER TO BE SEEN AGAIN… AT LEAST NOT WITH HER CLOTHES ON!
IMPORTANT NOTICE - DISCLAIMER
All characters are 18 years old or older.
This is an entirely fictional work based on
cartoon characters for adult entertainment.
It shows no real people or events.
The characters are shown participating in
CONSENSUAL role-play for their own
personal satisfaction, simulating activities
which involve sexual dominance and
submission. No actual toons were harmed
in the making of this comic.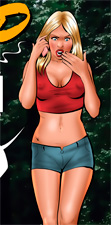 Linda and her boyfriend Tim were just taking a leisurely ride through an enchanting, remote forest… trying to get away from all the cares and worries of the world. Things are going just great until Linda picks up Tim's phone… and sees that he's received a text from another slut! Furious at her unfaithful boyfriend, foxy little Linda leaves the car, intent on getting away from that ass as soon as possible!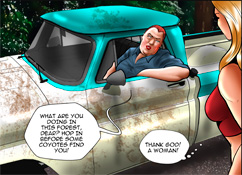 Little does she know what she's in for when a beaten up, rusty truck pulls up. At first Linda is scared, but it's another woman at the wheel. Surely a woman wouldn't be that dangerous… at least not for a yummy piece of tail like luscious Linda, spilling out of her tight daisy dukes… but that's where she's wrong. Linda should've trusted her first instincts… because things aren't right out here in the woods.
Linda finds herself trapped and enslaved by a pair of sadistic lunatics! Linda's descent into brutality and pain has only just begun… and she has no idea what's in store for her yet…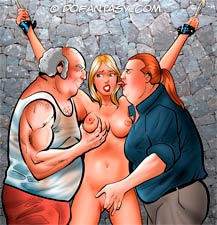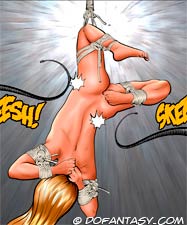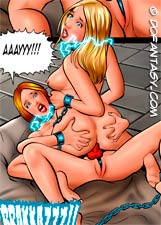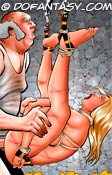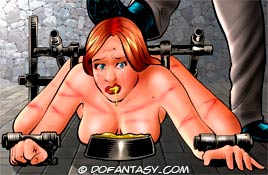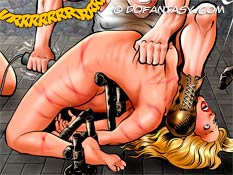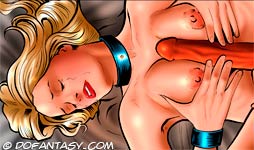 CAGRI DOES IT AGAIN IN THIS SHOCKING AND SHAMEFUL DISPLAY OF SICKENING AND SAVAGE SADISM! SPOILED AND CODDLED LINDA LEARNS THAT LIFE ISN'T FAIR WHEN SHE'S WHIPPED AND LEFT RAW AND SCREAMING! THINGS GET WORSE FOR UNLUCKY LINDA AS THE NIGHT GOES ON… MUCH, MUCH WORSE! LINDA HAD BETTER KEEP UP HER STRENGTH… BECAUSE SHE MIGHT NOT SURVIVE WHAT COMES NEXT!

YOU DON'T WANT TO MISS THIS AMAZING ISSUE, BROUGHT TO YOU HERE EXCLUSIVELY AT DOFANTASY.COM!