Use our On-Line 100% Secure EncryptedShopping Cart Ordering System. Simply browse
our site and Click the ADD TO SHOPPING CART buttons to place items in your Shopping Cart
[ HOME ] [ COMICS ] [ MOVIES ] [ NOVELS ] [ CD-ROM ] [ Order info ] [ Help ] [ ARTIST SITES ] [ SEARCH ]
[ Disclaimer ] [ CATALOGUE ] [ Copyright ]
FANSADOX COLLECTION 466
DEVIL INCANTATION #2 - FEATHER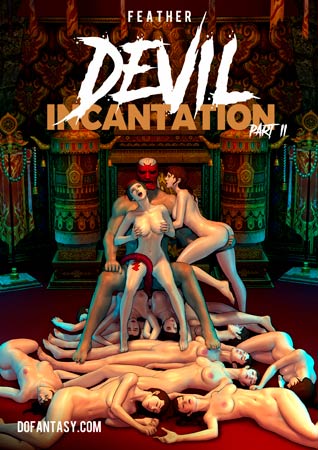 NEW IN PDF ELECTRONIC VERSION!
Adult Comic Album by FEATHER.
HIGH RESOLUTION PDF deluxe edition
50 full color comic pages!!!
-COMPLETE, UNABRIDGED VERSION-
HANZO'S FIGHT WILL TAKE HIM ON A DARK AND DANGEROUS JOURNEY INTO THE DEPTHS OF MYSTICISM AND MAGIC UNTIL HE FACES OFF AGAINST THE DARKEST MASTER MAN HAS EVER KNOWN!
HANZO WILL FIGHT AS FAR AS HIS STRENGTH CAN TAKE HIM, BUT WILL IT BE ENOUGH TO DEFEAT HIS WORST ENEMIES?


IMPORTANT NOTICE - DISCLAIMER
All characters are 18 years old or older.
This is an entirely fictional work based on
cartoon characters for adult entertainment.
It shows no real people or events.
The characters are shown participating in
CONSENSUAL role-play for their own
personal satisfaction, simulating activities
which involve sexual dominance and
submission. No actual toons were harmed
in the making of this comic.
THE STORY SO FAR...
Hanzo is a master of the mystical arts. He can use his magic spells and incantations to control anyone, especially females. Those who are not prepared for his might can find themselves uncontrollably horny and desperate to cum! Hanzo's power is unmatched in the known world, for he hails from a land of mystical power and magic. Science and modernity are unprepared for such a sorcerer as him. But even Hanzo has his enemies. An old friend, his teacher and master, seeks revenge for rebelling… for stealing… for breaking the ancient traditions and codes of loyalty and honor. Hanzo has his reasons. Hanzo may have defeated one enemy, but another quickly makes herself known. Hanzo will battle on the rooftops of Lucky City for his sanity and perhaps his life…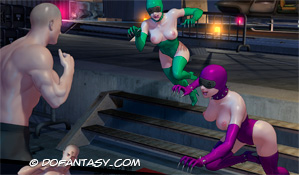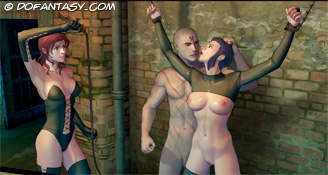 IN THIS COMIC...
Hanzo's story is not yet finished, and his quest is not yet completed. Though he has gained a new ally, he has found himself stronger and bitter enemies. The more he resists the snares of The Master, the more he will have to fight to keep his strength, his will, and his sanity. Hanzo will be tested to the uttermost limit before the end, and he will have to fight against forces he fears and forces he'd never known of before.
The Master himself awaits at the end of the journey. Will Hanzo have the strength to defeat him? Or will he fall like all the others?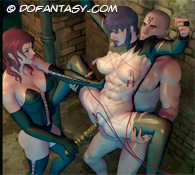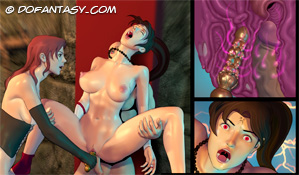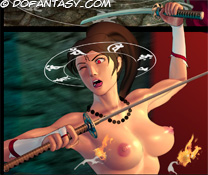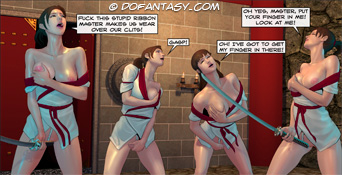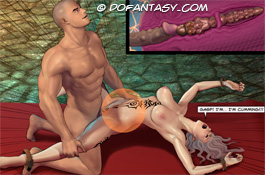 FEATHER IS A LEGENDARY MASTER OF HIS CRAFT, AND THIS EXCITING ISSUE IS ONE OF HIS BEST YET! YOU DON'T WANT TO MISS THIS THRILLING FINALE TO THE DEVIL INCANTATION SERIES! STRENGTH WILL BE TESTED! DARK MAGIC WILL BE INVOKED! AND THE SHOCKING CONCLUSION WILL LEAVE YOU WANTING MORE! YOU DON'T WANT TO MISS THIS AMAZING ISSUE, FEATHER'S BEST YET, BROUGHT TO YOU HERE EXCLUSIVELY AT DOFANTASY.COM!